Find your TOTAL lubricant
QUARTZ 9000 V-DRIVE 0W20

Premium, synthetic technology Fuel Economy engine oil providing excellent protection against wear, rust and deposits to all petrol and Diesel engines.Perfectly adapted for use in Volvo Drive-E engines when manufacturer recommends the usage of the oil approved to VOLVO VCC RBS0-2AE and SAE 0W-20 grade.

QUARTZ INEO FIRST 0W30

Advanced synthetic technology engine oil used by PSA PEUGEOT CITROEN as first fill engine oil and recommended by PEUGEOT and CITROËN in after sales. Well-suited for use with recent engines of PSA, and particularly ones equipped with e-HDI using Stop & Start technologies, and hybrid engines which require new-generation engine oils.

QUARTZ INEO ECS 5W30

Low SAPS advanced synthetic technology motor oil especially designed for PEUGEOT and CITROËN engines. Its very high-tech performance generates Fuel Savings and optimises the way in which anti-pollution systems - such as Particulate Filters - operate.

QUARTZ 9000 SAE 5W40

TOTAL QUARTZ 9000 5W-40 is synthetic technology engine oil that has been developed to cover the most stringent requirements of both gasoline and diesel passengers car engines. TOTAL QUARTZ 9000 5W-40 is particularly suitable for turbo-compressed, multi-valve and direct injection diesel engines.

QUARTZ 7000 SN SAE 10W40

High performance synthetic based engine oil for passenger cars, designed to exceed the latest API SN/CF sequence. Developed for both gasoline and diesel engines not equipped with diesel particulate filters (passenger cars and light industrial vehicles).

QUARTZ 5000 SAE 20W50

Engine oil suitable for use in gasoline and Diesel engines (passenger cars and light industrial vehicles). This lubricant is particularly suited to turbocharged engines.
Perfectly adapted to vehicles equipped with catalysts and using unleaded fuel or liquefied petroleum gas.

RUBIA TIR 7400 SAE 15W40

TOTAL RUBIA TIR 7400 15W-40 is a mineral lubricant used in on-road diesel technology.
It is recommended to Euro 3, and previous engines of most European and American manufacturers. It is also adapted to Euro 5 and previous engines of some manufacturers with appropriate oil drain intervals.TOTAL RUBIA TIR 7400 15W-40 enables coverage some fleet of mixed brands (American and European manufacturers) with a minimal number of products.

Rubia Fleet HD 300 15w40

TOTAL RUBIA FLEET HD 300 15W-40 is a mineral lubricant suitable for use in on-road diesel vehicles.

HI PERF 4T 500 10W40

Viscosity controlled in relation to temperature: TOTAL Hi-Perf 4T 500 10W-40's additives thicken the oil at high temperatures and give it fluidity at low temperatures. The correct oil film is obtained by controlling the viscosity in accordance with temperature using Viscosity Index Improvers.
The product's viscosity incorporates superior lubrication performance, ensuring easy cold start-ups, fast oil pressure rises and low friction between moving engine components.
Piston ring sealing, power gains.Oxidation resistance, anti-clutch slippage, disk protection.

HI PERF 2T 500

Lubricants guaranteeing multi-faceted protection of the engine.
Improved cold starting for daily use : makes a permanent oil film, preventing any risk of seizure or binding. Avoids ring sticking and sparks plug fouling.
Very good anticorrosion, antirust and antiwear properties.

NEPTUNA 2T SUPER SPORT

It exhibits excellent lubrication guaranteeing reduced wear.
Outstanding detergent property helps prevent the clogging of piston ports avoids spark plug fouling and extends engine lifespan.
Its anti-rust and anti-corrosion properties protect engines during prolonged stop.
Our Vision of Innovation
TOTAL QUARTZ deals with the demands of a diversified customer base every day. From motorsports teams and top racers to real-life experts, such as manufacturers and mechanics, our oil is tailored to meet all customer needs.
TOTAL QUARTZ engineers have capitalized on 60 years of experience to design formulas with unprecedented molecular interactions. Each product contains specific hyperactive molecules that create the desired effect: TOTAL QUARTZ series are empowered with the newest technologies.
Thanks to a long history of bold R&D, our TOTAL QUARTZ engine oils exceed even the most demanding requirements of car manufacturers. TOTAL QUARTZ products are tested and approved by Major Automobile Manufacturers (Original Equipment Manufacturers – OEMs).
These product approvals are the official guarantee proving that TOTAL QUARTZ products are 100% compatible with the equipment and technology of these related manufacturers.
TOTAL QUARTZ engine oils not only enhance engine cleanliness, boost engine protection but also improve fuel efficiency.
Leal & Co. Ltd supplies TOTAL QUARTZ lubricants for cars, vans, trucks and motorcycles to many mechanical workshops and spare parts shops around the island and is trusted for its quality and service.
Consult our online Lub Advisor to find out which engine oil is best for your vehicle OR scan here.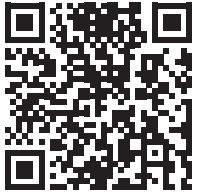 Brochure & other documents